Should you date during the holidays, or take a break instead?

As another year winds down, it brings shorter days and colder weather with it. Perfect time for family and friends and putting your dating game on pause. So many other people do just that.

Or do they?

As it turns out, probably not. Dating sites actually see an uptick in activity in the weeks leading up to Christmas, with peak dating season starting on December 26. During this time of year, millions of people chat, go on dates, and find love.

Should you wish to join their ranks, here are a few tips to help you navigate this tricky season for dating.
Accept not Being the Priority
A lot of people reconnect with their loved ones during the holidays. Your significant other might be busy helping their family prepare Hanukkah or Christmas dinner. Or they might use this time to catch up with old friends in town for the week.

If you were hoping to spend all your free time with them, this situation might be disappointing. However, it is normal. Introductions to family and friends are usually a big step in any relationship. Your special someone might simply not be ready to take it.

There is a good rule of thumb: if you wouldn't expect being introduced to their intimate circle during another time of the year, don't expect it during the holidays.

Leave them some space for now. As long as they keep in touch regularly and still make plans with you for later, you don't have to worry.
Go Ahead with the Gift Exchange
Tis the season for giving, after all. When everyone around you is exchanging gifts, from the office secret Santa to your family dinner, it makes sense to include your special someone too. Even if you just started dating them.

It lets them know you are thinking of them.

There are a few ground rules, however. For instance, discuss it with them beforehand. You want to avoid situations where only one of you has prepared a gift. A quick conversation about whether you two will exchange gifts will avoid any such confusion.

Also, if your relationship is still fresh and new, don't go overboard with your gift. You don't want to send the wrong message and push them away in the beginning stages of your relationship.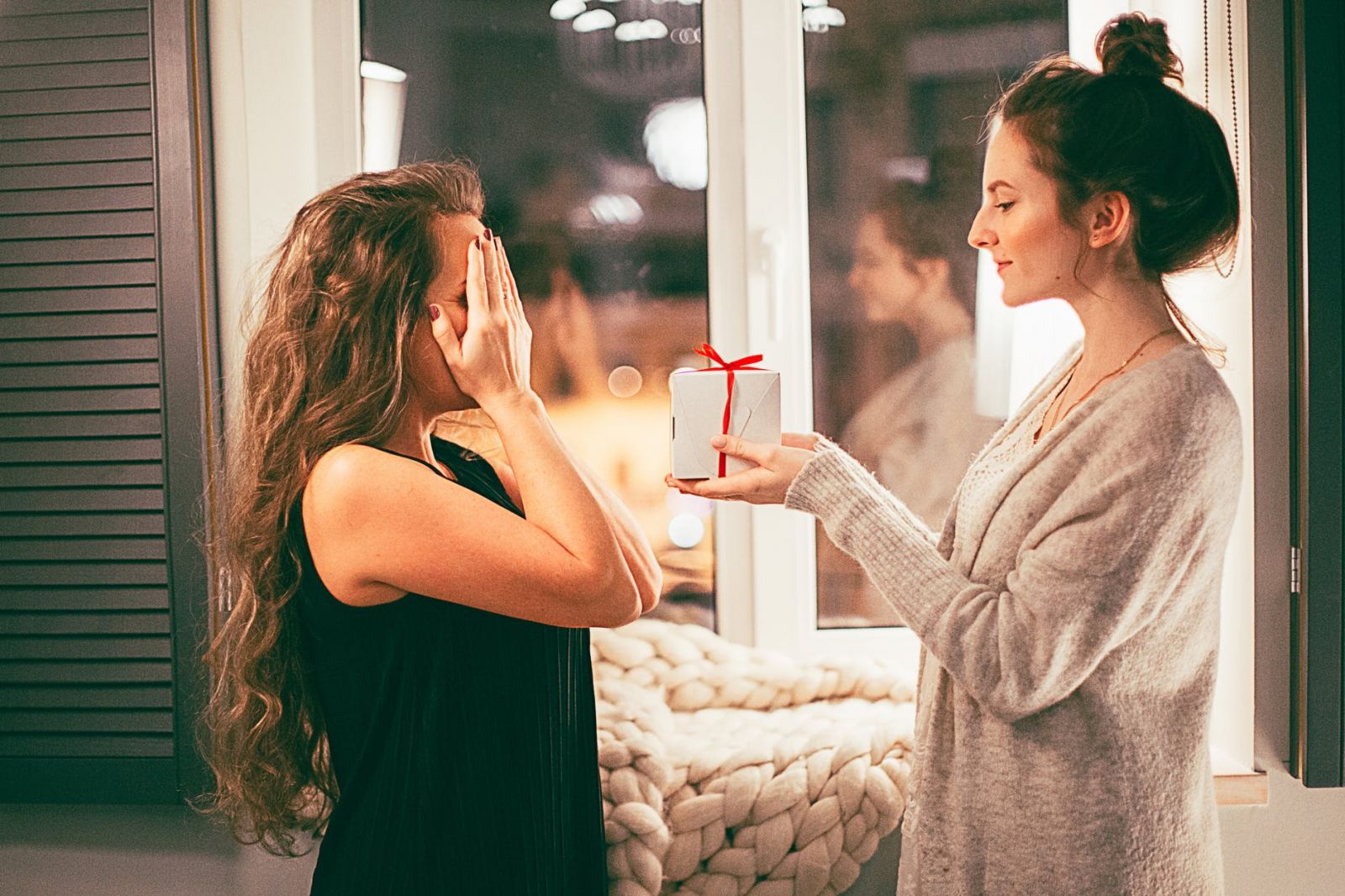 Go to Parties and Events, if You Feel Like it
Dating someone does not mean you should put your social life on the back burner. Office parties, friendly gatherings, tree lighting ceremonies and New Year's Eve are all good occasions to get out, have a good time, and meet people.

If you think your date would fit in, feel free to invite them as a "plus one", though you should only do so if you think you'll be able to give them enough attention. If you prefer keeping the relationship casual and not sending the wrong message, it's okay to go alone too.

Just remember to…
Be a Good Guest
If you get invited to your date's family dinner, bring a bottle of wine or some flowers. Be courteous and leave a good impression.

Dress for the occasion too. No need to rock up dressed to the nines to an ugly sweater party.

And sure, if you're single, you might not always feel like making the effort. Dressing down might seem like a time-saver but spending a few minutes on your appearance is worth it. You never know who you might meet at a party.

Keep a Balance; It's Essential
Dating during the holidays can be tricky. On the one hand, it is perfectly understandable if you'd like to dedicate your free time to family and friends.

On the other hand, you can't be blamed for wanting to spend every opportunity with your new love interest.

As most things in life, balance is key.

You can, and should, devote some of your time to family and friends. Your date can wait a little. There will be other memorable events just for the two of you. Nevertheless, don't prioritize your loved ones so much that you end up ignoring your new relationship altogether.

That is, if you'd like the relationship to last, of course.

Don't Move Too Fast
With the holidays come lots of romantic imagery. Rom-coms tell us colder days are perfect for snuggling all day next to someone with a hot chocolate and a good book.

Your budding relationship seems set to move fast. You might be tempted to invite them to family events or for a weekend gateway. It's the holidays, after all! There is no better time to go all-in with big romantic gestures and shows of affection.

But should you?

You don't want to put too much pressure on the other person. Nor do you want to conflate the spirit of the holidays with being head over heels in love.

Going too strong, too fast, could easily be misinterpreted by your partner. Or worse, it could scare them into breaking up with you.

You Don't Have to Settle
Between all the events, time with family, and the lack of vitamin D, the end of the year can feel exhausting. Dating during the holidays might not always be good for you if you don't have enough time to devote to it.

Sure, seeing everyone around you enjoying this season with their special someone can give you ideas. With friends coupling up and looking happy, you'd be forgiven for not wanting to feel left out.

However, there is a difference between settling down with someone you feel good with and settling for someone just to avoid being alone.

Remember how peak online dating season starts at the end of December? Well, online dating activity stays strong all the way until Valentine's Day. That gives you plenty of time to find a partner to spend the spring, summer, or the rest of the year with. Someone you'd want to stick with.

In Conclusion
In short, there are no hard and fast rules when it comes to dating someone during the holidays. If you want to find love, that's great! If you prefer taking this time for self-reflection and reconnecting with family and friends, it is your call too. Feel free to take a break from dating during the holidays if you feel like you need it.
Whatever you decide, remember to communicate with the person you are currently dating. Communication is necessary if you want to avoid confusion. It will avoid one of you thinking the relationship is moving faster or slower than it really is.
And keep in mind you could meet your future love at any time. There is no wrong timing to start dating. If you want to settle down with someone next year, why not get a head start during the holidays? This season is a wonderful time to let romance and love into your life.
In fact, why not start today?