Set Clear Goals for Yourself
Sure, you won't always reach your goals. But if you aim for nothing, that won't get you any closer to achieving something meaningful either.

Whether your new year dating resolution is to meet new people, find someone to date during the holidays, or even get married, it's good to know what you are working towards.

But knowing which direction you want for your dating life is only the first step.

You'll also have to know how you'll get there.

A good way to do it is to start with the result you have in mind and work backwards from there.

If, let's say, your resolution was to be in a serious relationship by the end of the year. What concrete steps would you need to take in order to make this happen? You'd probably need to find someone you'd like to date long-term. That's your end-result. But you'll need more than one date before deciding someone is right for a long-term relationship.

From your own experience, do you prefer dating several people at once, or focusing on just one person at a time before moving on? That means you'll need to plan the number of dates and the amount of time you can realistically allocate to this activity.

Feel free to go into as much detail as you feel comfortable. From the previous example, you could even go further. How many people do you usually need to message on dating sites before setting up a first date? And how much time will that take you?

Admittedly, this exercise will not be a bulletproof method for reaching your goals. However, it will give you a better perspective on what you'll need to do to work towards them.

Date Out of Your Comfort Zone
People are entitled to have dating preferences. Almost everybody has physical characteristics and personality traits they feel more attracted to than others. Sometimes very much so. And there is nothing wrong with that.

But what if those same qualities that attract you to someone are also the reason your relationship ends?

Someone cool and confident might look attractive in the beginning of a relationship. But you could also start seeing them as cold and uninterested further down the line. Likewise, you might love the idea of dating a traveler, an adventurer, yet feel discouraged by long-distance relationships.

Looking at your past relationships, can you find a common theme for why they ended? And is there a link with the qualities you usually feel attracted to, in a new partner?

Maybe that's something you can avoid in the future, by being aware of your dating preferences and making a conscious choice to get out of that "comfort zone".

So, starting in 2020, make the resolution to start dating outside of your comfort zone. And take a second to breathe before rushing into the same dating patterns you feel comfortable with.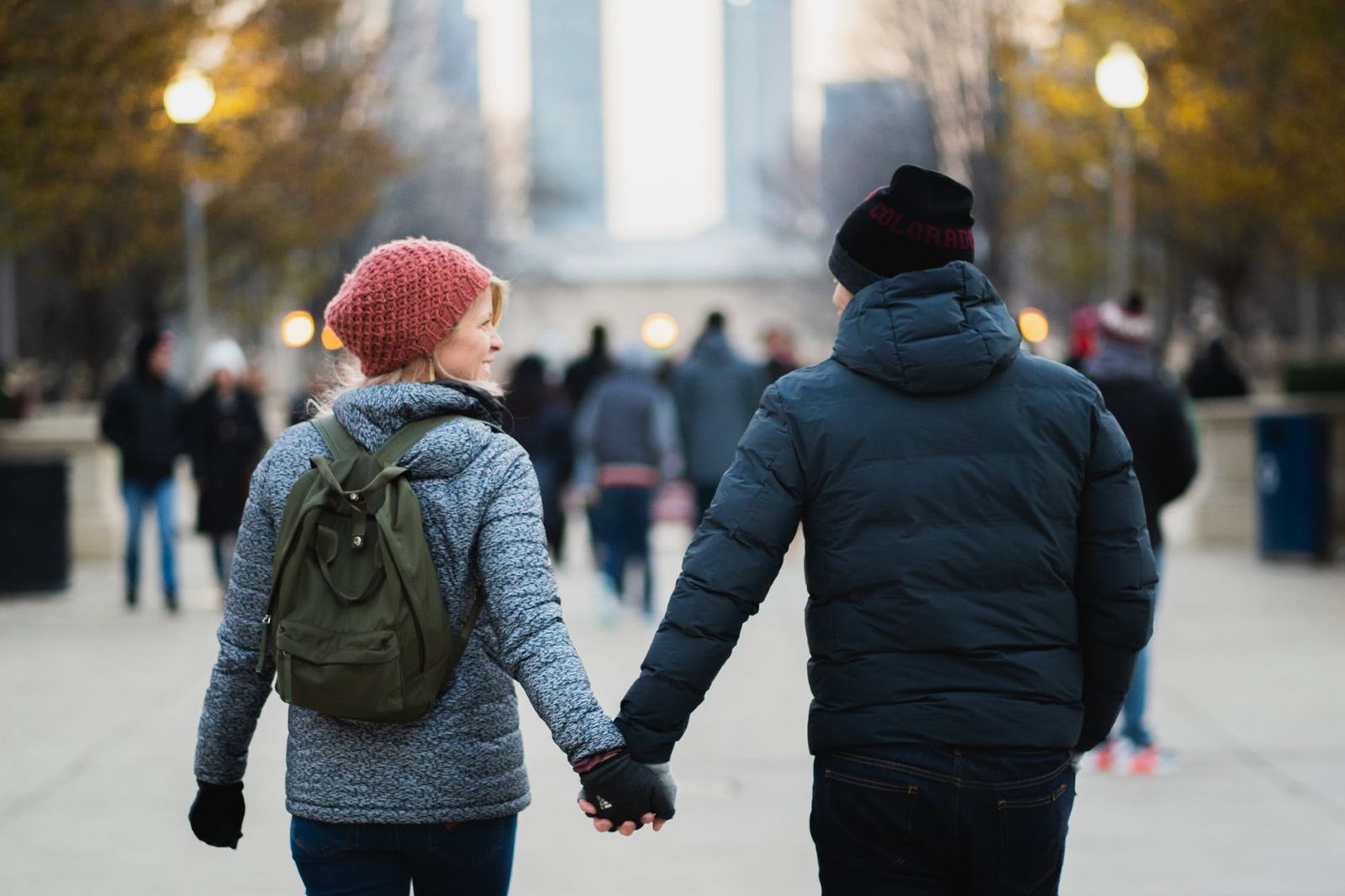 Give People You Wouldn't Normally Date a Chance
We've all done it. Someone new pops on your radar. You see a few pictures, read a line or two on their dating profile, and quickly decide they are not for you. They are either too tall, not stylish enough, too skinny, or simply have an opinion you disagree with. So, you move on to the next person.

Or you have a first date, but they are either too nervous, or too shy, or say something awkward. So, no second date with them.

But are you really giving them a fair chance?

First impressions are too unreliable a criteria for deciding who you should date.

While they can serve as a basis for judging someone, they shouldn't be the only criteria you use to do so. People are much more complex than this. Give them a chance and they could surprise you. In positive ways.

Of course, you shouldn't just go on dates with anyone. But you can, at least for a short while, be open-minded enough to meet with someone who isn't your "dream date".

After hanging out a few times, you'll know more about them and feel comfortable enough to know if this is a relationship worth pursuing.

And if you do this enough times, you'll drastically reduce the risk of overlooking a potentially great partner.

Work on the Relationship You Already Have with Yourself
You've heard it before, but it bears repeating: your relationship with yourself conditions the relationships you have with others. You need to develop a better relationship with yourself before being able to grow better relationships with others.

In other words, the ways you love or mistreat yourself are the ways you'll love or mistreat the ones around you.

Whether you are looking for healthier relationships, deeper friendships or a more vibrant dating life, it will all start with you. At the root of these positive changes will be a change in your thoughts, your feelings, and actions.

Easier said than done, right?

As with most difficult tasks, you can start working on it by taking small steps, one after the other.

Start by listening to yourself. Not what you think you want, not what you think others would admire. Don't take any new year resolution just because you think that's what other people do. What do you really want in 2020?

Identify your feelings and what areas in your life you can work on right away to get a better life in general. Is it a dentist appointment you've been putting off for the past 12 months? Do you need to tackle some credit card debt before you can start dating without worrying about your budget?

Take care of your health, both physical and mental, by eating well, exercising, and de-stressing. If you like massages, get massages. If you like the outdoors, get outside. Whatever makes you feel better will also benefit those around you.

Be Consistent with Your Efforts
You are now ready to do all the work. To set clear goals for what you want out of your dating life this year. You've accepted to date people you wouldn't normally date, and to break out of your previous dating patterns. You're ready to improve your life so that your relationships can also benefit from your new self.

Now, all of this will mean little if you give up by March.

The key to keeping your new year dating resolutions is consistency. Results are usually barely noticeable day to day. They are also non-linear, meaning you'll sometimes take a step back before making progress. Only with consistency will you see the positive effects of your daily actions.

So, find a system that keeps you on track. Whether it is a daily note in your agenda, a bullet journal with all your important activities lined up, a diary where you check in daily, weekly, or monthly.

Whatever system works to hold yourself accountable for your own dating success this year, make sure you have one.

If you can make this work and keep these resolutions, or whatever personal new year resolution you might have – and it's not too late to make some – you're likely to see results.

May these results be everything you wish for. Good luck with friendships, dating, and relationships in 2020!