Just last month, we started hearing of whole countries going on lockdown and entire cities recommending self-isolation measures. Since then, it has become clear that our lives were going to change in major ways. Activities based on human interaction have gone through massive changes. Romance being no exception, our courtship has moved to virtual dating.

Admittedly, this does not change much for couples who were already in a long-distance relationship.

For the rest of us, social distancing has greatly impacted our dating lives. Our need for connection remains strong, but how do we set up a first date if all cafés are closed? How do we go and meet people when bars won't reopen this month? And how can we connect with our new flame when we can't go out for lunch?

The answer is that we need to adapt and transform our dating habits. As with most things, during disruptive changes. But it doesn't mean we need to stop completely. So, if you want to keep dating during this era of social distancing, here are some answers to questions you might have.

#1 How Can I Meet People Now That I Can't Go Out?
Social gatherings might be off the books, but there is a whole world of people still looking to connect. They moved from dinner parties and spring festivals to dating websites like this one, right here.

Sure, there may be physical distance between you and them. But you can still easily reach out to them via message, chat, texts, and video calls.

Online dating gives you access to thousands of interesting and exciting people. People worth knowing. And you can do that from the comfort of your house.

#2 What Do We Talk About Now That There Is Only One Topic in the News?
Just like two months ago, taking some time to message back and forth with your romantic interest is a good idea. It acts as a quick filter to look for major deal breakers, but also enables you to test your potential date's sense of humor or cultural references.

Plus, since we are all going through these strange times together, your opening topic and icebreaker should come easily.

Get good at moving on to other topics, though. Talks of pandemic and economic downturns can be stressful and don't make for amazing romance material.
#3 What Sort of Relationship Can I Develop with Someone if I Only Talk to Them Online?
Your ace in the hole here is that you have time on your side, so to speak. Since you won't be meeting each other anytime soon, virtual dating allows you to get into deeper conversations. You are not going to get bogged down in the logistics of setting up your first date and can use the extra time to really get to know each other.

By taking your attention off your first meeting, you can focus on having deeper, more meaningful conversations. Slowing down is proven to create deeper bonds in the future and even more stable marriages down the line.

#4 Can We Still Have Dates If We Only Have Virtual Dating?
Absolutely. Just like you used to before. Once you develop a strong mutual interest with someone else, you might want to go on a date.

The only difference here is that it will be virtual.

Video chats are a great first step. By allowing you to peek into someone's apartment, they can actually feel very intimate. But without the distractions of, say, being in a restaurant or doing something during your date, you will need to work on your conversation skills.

So, during your video calls, you could have a drink (or three) together. Or play a game. Another idea is to cook together, or order food and eat in front of your favorite TV shows. Can you teach them how to cook your favorite recipe? Or take virtual tours of each other's apartments, visit a museum online, do quizzes together, do some crafts… even a dance-off, if you're into that.

Time to showcase your personality and what you are like!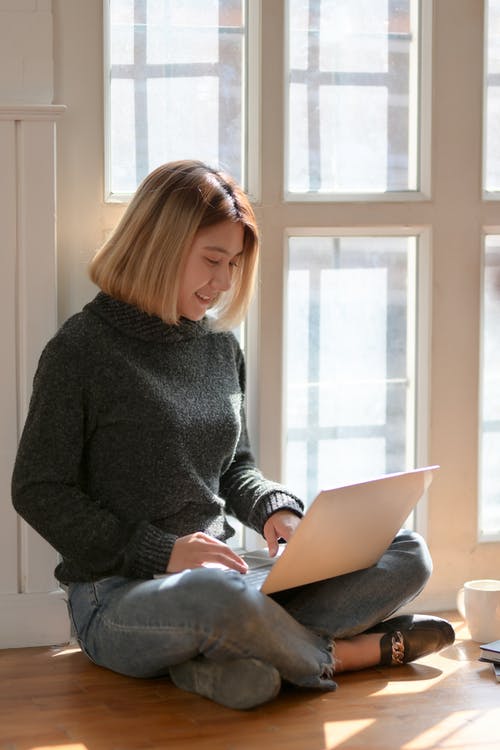 #5 What About Intimacy? Is It Ever Okay to Meet Physically?
Physical contact is hard to replace. Yet guidelines are clear: for now, you are your best intimate partner.

Meeting in person would defeat the purpose of self-isolating.

Yet with all this talking and bonding, you risk finding yourself in a rapport that feels more like a friendship than a romantic relationship. It is only natural that you would wish to push things further.

Video calls can provide, at least, a visual connection. Make sure, as always, that you are both consenting and comfortable with it, and that there is a high level of trust in your relationship.

Another option is to space out contact a little, to allow yourselves to miss each other. You can also develop a code, with special shows of affection and even connivances.

#6 What Happens When We Run Out of Things to Say?
Conversations ebb and flow naturally. You don't need to re-evaluate everything you have built just because you ran out of things to say.

People in long-distance relationships will tell you: It's okay to contact your partner just to check in. To see how they are doing and ask them if everything is okay with them. With no ulterior motive. It's about talking without the need to sound smart or the pressure to be funny.

Because being in touch, simply and naturally, is the basis of relationships.

#7 Will it Be Worth the Wait?
The toughest part about the current situation is that we are not sure when the restrictions will be lifted. But they will be.

Dating might take a while to get back to what it used to be – if it ever does. So, virtual dating is filling the gap in the meantime.

If you find the love of your life during this quarantine, this waiting period will only build more anticipation and excitement. Plus, it will allow you to get to know them. Really know them.

Meeting people online is a great way to break isolation and loneliness. To learn about our resilience in the face of changing times. To reflect on our values and the value of our bonds with others. And to work on ourselves.

So, even if the first real hug with your romantic interest fails to give you butterflies in the stomach, even if the person you meet in real life is not as interesting as the person you interacted with online, YES, it will be worth the wait.